Actively using local ingredients in Yokohama
Monthly course
In addition to eating seasonal foods seasonally, we also use a lot of ingredients from Yokohama in consideration of environmental issues and regional revitalization. By narrowing down the types of dishes, it will be possible to improve the completeness of the course and use fresh ingredients without waste.
Instead of having a small number of dishes, the course menu is changed every month so you can enjoy a new French in Ripaille every time you visit.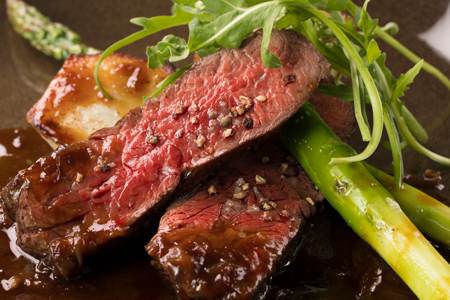 A modern arrangement of Lyon cuisine
"Repaille's special French dishes" that are arranged the local cuisine of "Lyon" in France where is called the city of gastronomy.
This is our recommended menu that we arrived through trial and error to let people know about the cuisine of Lyon, the sister city of Yokohama. We make it carefully without any compromise from ingredients to serving.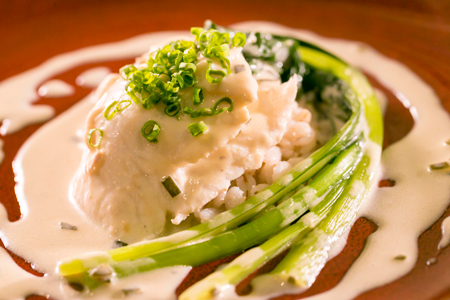 In Lyon, it is traditionally made with surimi of white fish Kawakamasu, which is a well-known product in Lyon, meat and crayfish sauce.
Many French restaurants serve this as fish dishes.
You can try Quenelle, which is said to have a texture like Hanpen, on the course as a special Repail Quenelle. Please enjoy it with a good wine.
Cervelle de canut
Cervelle de canut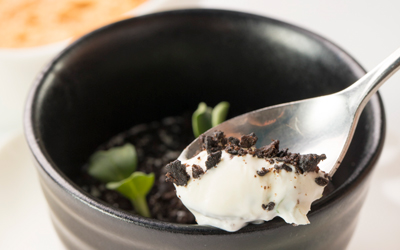 Lyon cheese dish meaning "silk fabric artisan brain".
The name was given to craftsmen who supported silk fabrics, which was the main industry of Lyon, because they used to eat for breakfast.
How about with sparkling wine and white wine?
We also hold events to enjoy food culture
We have fairs with unique ideas that allow you to enjoy French and Japanese food culture.
In the past, we held the "Mushroom Fair" that uses mushrooms for all the dishes in the course in order to fully enjoy autumn, and served a course that the ingredients of the chef's hometown were used for the store's anniversary, etc. We offer you various course meals so that you can enjoy dine in our restaurant.